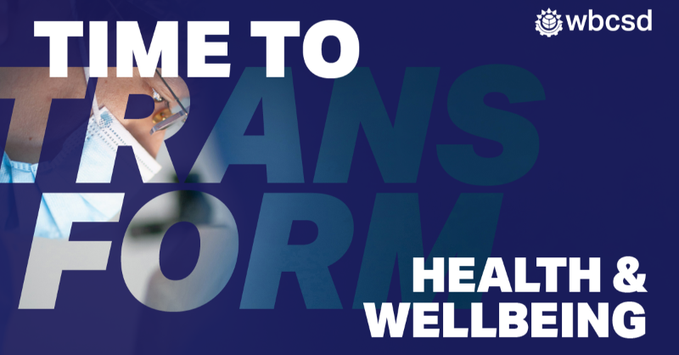 Published 04-21-21
Submitted by Biogen
GENEVA, Switzerland, 21 April 2021 /CSRwire/ – As the issue of health continues to rise up the global agenda in the face of the COVID-19 pandemic, member companies from the World Business Council for Sustainable Development (WBCSD) have come together to launch a new project to advance global health and wellbeing.
This new Healthy People, Healthy Business project will focus on articulating and realizing the role that business can play in supporting universal access to the highest possible standards of physical health and mental wellbeing, and the ways that health is deeply connected to issues including equity and the climate crisis. It will seek to build a cross-sectoral coalition within WBCSD to identify private sector priorities and opportunities to drive progress, with a focus on stakeholders including corporate employees as well as vulnerable populations around the world.
Specifically, the project will explore the role of business across three key areas:
Contributing to the prevention of the spread of both communicable and non-communicable diseases, including efforts to advance the science and action on the intersection between health and climate change;
Improving access to quality, resilient and well-equipped healthcare systems;
Fostering a culture of physical health and mental wellbeing throughout companies and their value chains.
The COVID-19 pandemic has placed health and wellbeing at the forefront of the global agenda. SARS-CoV-2 has already led to the deaths of more than 2 million people. The physical and mental collateral health impacts, of the pandemic also look set to have devastating consequences globally, as prevention and treatment services for other communicable and non-communicable diseases continue to be severely disrupted. Meanwhile, the climate crisis is also compounding health concerns, potentially accelerating the spread of respiratory illnesses, including COVID-19, and worsening many underlying conditions.
The pandemic has revealed an urgent need to strengthen healthcare systems across the world, building capacity and preparedness for health emergencies as well as routine care. What is more, a raft of broader social inequalities have been put under the spotlight, raising significant questions around access to healthcare and healthy lifestyles for the most vulnerable in our societies.
This new project will explore how businesses across a wide range of sectors can play a pivotal role in driving the uptake of solutions to these critical global challenges, supporting long-term prevention and health promotion.
The project will seek to leverage and operationalize the Health & Wellbeing pathway laid out in Vision 2050: Time to Transform, a new framework launched by WBCSD in March 2021 that provides the business community with guidance on how it can lead the transformations needed if we are to realize a shared vision of a world in which more than nine billion people are able to live well, within planetary boundaries, by 2050.
Over 15 WBCSD member companies have currently signed up to take part in the project, which will be co-chaired by Solvay and Biogen.
Dr. Ilham Kadri, CEO of Solvay and Vice Chair of WBCSD, said: "In these unprecedented times, people around the globe have come to realize that there is nothing more precious than health and quality healthcare. At Solvay we consider Better Life as importantly as Climate urgency and Resource scarcity, all addressed in our Solvay One Planet commitments. I am honored and pleased to be co-chairing this important new initiative by WBCSD to identify and clearly articulate priorities and opportunities for businesses to deliver a significant positive impact on health and wellbeing for all."
Michel Vounatsos, CEO, Biogen said: "It is not possible to have a healthy business without safeguarding the long-term health of employees, communities and the planet. This past year has underscored that climate, health and equity are deeply interrelated and demand a collaborative, holistic approach. As part of our Healthy Climate, Healthy Lives™ initiative, Biogen is delighted to join with WBCSD and co-chair this important initiative, aiming to catalyze action that can deliver benefits for both climate and human health, with an emphasis on vulnerable communities. It is imperative that we pioneer innovative approaches to what may be the most pressing challenges of our time."
Filippo Veglio, Managing Director, People & Society, WBCSD said: "Health and wellbeing are fundamental to people's ability to live well. Through this exciting new project WBCSD will work with companies from across WBCSD's membership with a view to fundamentally reshaping perceptions of the boundaries of the healthcare system, exploring the role that all businesses can play in advancing global health and wellbeing through their interactions with communities, customers and employees."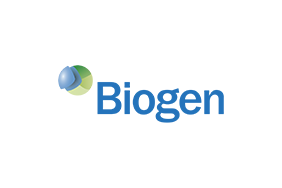 Biogen
Biogen
At Biogen, our mission is clear: we are pioneers in neuroscience. Biogen discovers, develops and delivers worldwide innovative therapies for people living with serious neurological and neurodegenerative diseases as well as related therapeutic adjacencies. One of the world's first global biotechnology companies, Biogen was founded in 1978 by Charles Weissmann, Heinz Schaller, Kenneth Murray and Nobel Prize winners Walter Gilbert and Phillip Sharp. Today Biogen has the leading portfolio of medicines to treat multiple sclerosis, has introduced the first approved treatment for spinal muscular atrophy, commercializes biosimilars of advanced biologics and is focused on advancing research programs in multiple sclerosis and neuroimmunology, Alzheimer's disease and dementia, neuromuscular disorders, movement disorders, ophthalmology, immunology, neurocognitive disorders, acute neurology and pain. We routinely post information that may be important to investors on our website at www.biogen.com. To learn more, please visit www.biogen.com and follow us on social media – Twitter, LinkedIn, Facebook, YouTube.
More from Biogen