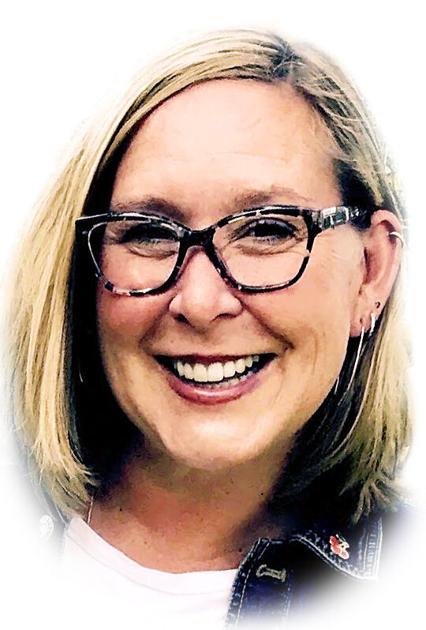 Michigan has a diverse fruit industry with an economic impact of $7.5 billion on the state.
The way fruit is produced is quickly evolving, and growers are adapting to address a myriad of challenges. A key focus of the MSU Extension Fruit Team is to provide programming to help growers make pest and disease management decisions.
In particular, invasive insects and disease resistance management strategies have been a couple of top educational priorities in recent years.
Our team also develops programs with a focus on maximizing orchard productivity and/or fruit quality in order to remain competitive in a global marketplace. Orchard modernization, precision agriculture, and adoption of new technologies are a few areas Michigan growers need to thrive in to remain competitive.
With the novel coronavirus and the shelter-in-place order in spring 2020, the Northwest Michigan Horticultural Research Center staff and the MSU Fruit Team continued to address these priorities through research and extension programming in new and different ways.
On April 13th, 2020, the two groups kicked off a daily, two-week webinar series to help growers gear up for a successful field season. In typical years, Extension educators host in-person meetings in the different fruit growing regions and cover timely topics, which include updates on insects, diseases and horticulture.
In March 2020, we operated under CDC recommendations to ensure the safety of our staff and clientele, we hosted daily weekday webinars via ZOOM technology. If growers were not able to attend a live session, the webinars were recorded and posted online for later viewing.
The MSU fruit team had been successfully using ZOOM for remote meetings, and ZOOM was a good alternative for continuing to host interactive programs with growers. ZOOM allows participants to view and listen presentations on a computer, tablet, or smartphone. Questions were taken through a chat box feature.
While this system is simple to use, high-speed internet or consistent cellular service was needed for this technology to watch it live, which was an issue to reach some growers in the Grand Traverse region. If growers chose or had to watch video after the live showing, high-speed internet was not necessary.
The webinars featured timely pest management and horticultural topics presented by MSU researchers, Extension educators, and out-of-state invited speakers. Even during a pandemic, the NWMHRC staff and MSU Fruit Team continued to do their best to ensure growers were kept up to date of pertinent information during the growing season — just as we do with in-person meetings.
Because of the positive feedback we received from the statewide webinar series early in the spring, we expanded our reach to the regional level and held weekly online educational meetings in southwest Michigan, the Grand Rapids area, and northwest Michigan throughout the 2020 growing season.
We hope things will look different this growing season, but our region's growers and dedicated Extension staff were able to move with the times and keep important information flowing to help growers successfully raise fruit crops across Michigan.
Nikki Rothwell is a Michigan State University Extension district horticulturalist and coordinator of the Northwest Michigan Horticultural Research Station
Nikki Rothwell is a Michigan State University Extension district horticulturalist and coordinator of the Northwest Michigan Horticultural Research Station.