The Fredonia Technology Incubator (FTI) conducted the final pitches of its Sixth Annual Student Business Competition on April 26, and after careful deliberation, a panel of independent judges announced the winner shortly after the presentations concluded.
The 2021 grand prize winner was Forest Entertainment, a record label startup, with founders Tyler Walsh of Williamsville, Alexander Aultman of Webster, and Eric Najewski of Marilla. Their environmentally conscious independent record label will plant a tree for every album sale to have a good impact on both the music industry and Earth.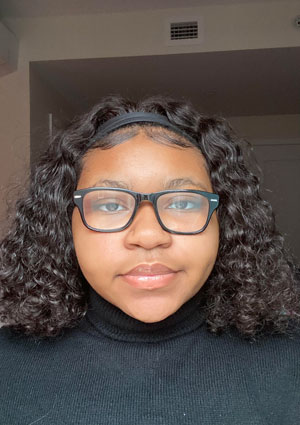 The runner-up was Tamia Simmons of Brooklyn with her fashion startup, Zenith Threads. With her startup, she aims to instill a higher level of confidence in her customers.
The competition provides Fredonia students the opportunity to submit a business proposal and compete for admittance into the FTI, a $1200 stipend, and other incubator services and benefits.
Designed to help student entrepreneurs present business ideas, develop proposals, receive guidance from experienced business mentors, and launch their businesses – the Student Business Competition has been successful since the first one in 2016.
The judges were composed primarily of Fredonia alumni and regional leaders including Dr. Sue McNamara, School of Business; Jennifer Koss, co-founder of Rosie's Workshop; George Simmons, senior partner at Derby Management, a Boston, Mass.-based sales and marketing consulting firm; Jack McGowan, project manager at Insyte Consulting; and Rich Dixon, who serves as CFO of the Chautauqua County Industrial Development Agency.
The Fredonia Technology Incubator (FTI) is an economic development program of SUNY Fredonia. FTI works with external partners to promote economic growth by supporting entrepreneurship and development of new, innovative companies into successful business ventures. The incubator provides administrative and business services, mentoring, networking, professional consulting, education opportunities such as workshops, and access to capital and work ready space.
For more information about Fredonia Technology Incubator visit its website, on Twitter @Tech_Incubator on Instagram @fredtechincbtr. Recordings of previous professional workshops are also available online.