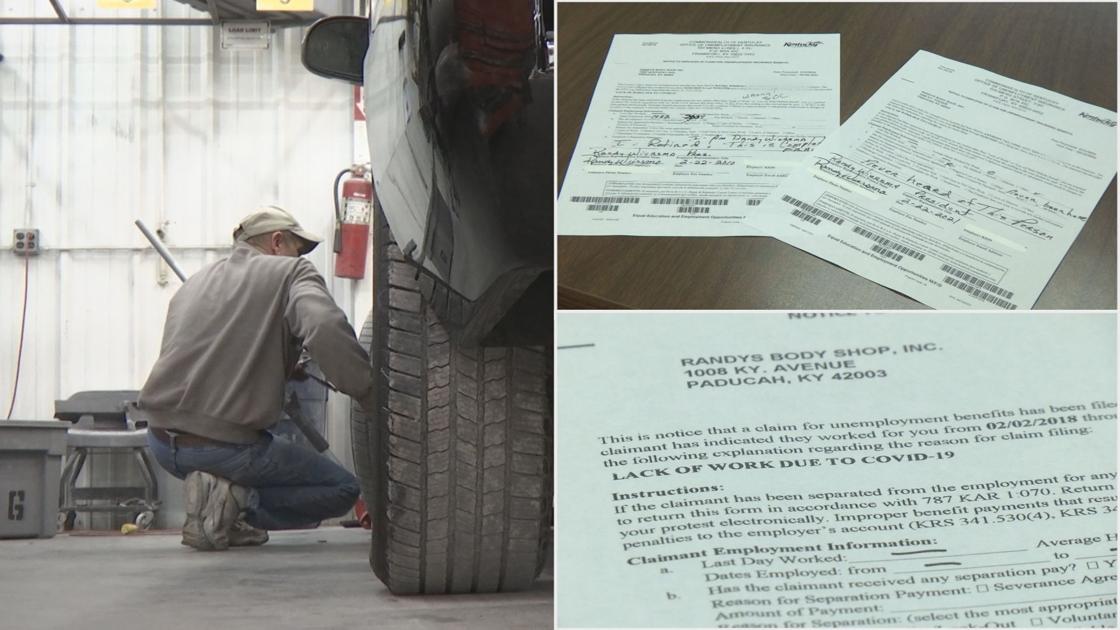 PADUCAH — A Paducah-based auto body shop has been getting fraudulent unemployment insurance claims, the president of the business tells Local 6. 
Randy Wiersma, president and founder of Randy's Body Shop on Kentucky Avenue, said on Monday his business received notices stating that two former employees had filed claims for unemployment insurance benefits against the business, because of "lack of work due to COVID-19." The notices state they are from the Kentucky Office of Unemployment Insurance.
Wiersma said the notices are fraudulent, because the body shop has not laid off any employees during the pandemic, and business has actually been quite good.
In addition, Wiersma's own name was used as one of the people who filed the claims. The notice sent to Randy's Body Shop reads as follows:
"This is notice that a claim for unemployment benefits has been filed by Randy Wiersma, SSN# XXXX-XX-XXXX, listing you as the employer. The claimant has indicated they worked for you from 02/02/2018 through 02/02/2020 and is filing the claim due to lack of work. The claimant has provided the following explanation regarding the reason for claim filing: LACK OF WORK DUE TO COVID-19."
Wiersma pointed out that the social security number next to his name is incorrect, as is the date of employment mentioned. Wiersma actually worked at Randy's Body Shop from 1982 through 2008, and has since retired.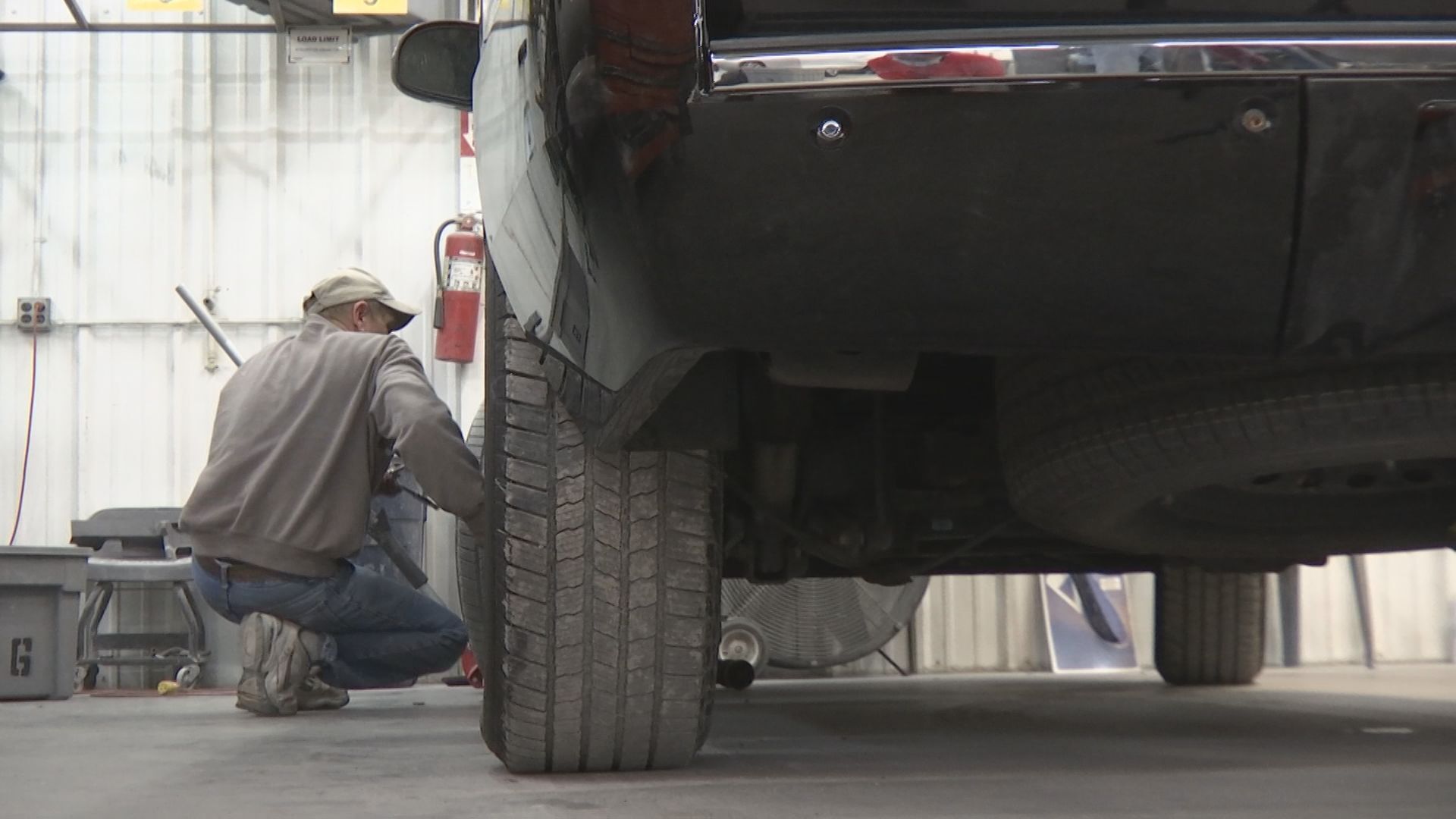 The other notice that Randy's Body Shop received Monday states that someone with the name, Anthony Falcone, also filed a claim for unemployment insurance benefits against the business. Wiersma said he does not even recognize that name.
"First, it was funny," said Wiersma of his reaction to seeing his name as a claimant. "And then, hey, if this happened to me, how many people, how many businesses is this happening to? How many people didn't notice this, and what is to keep these alleged people from going ahead and drawing (benefits)? There's nothing that I can tell."
The notices state that Randy's Auto Shop must return the forms within 10 days from the mailing date to file a protest by mail, or 12 days to file a protest electronically. The mail date for the two notices were Feb. 12 and Feb. 16, but Wiersma said they didn't receive the forms until Monday.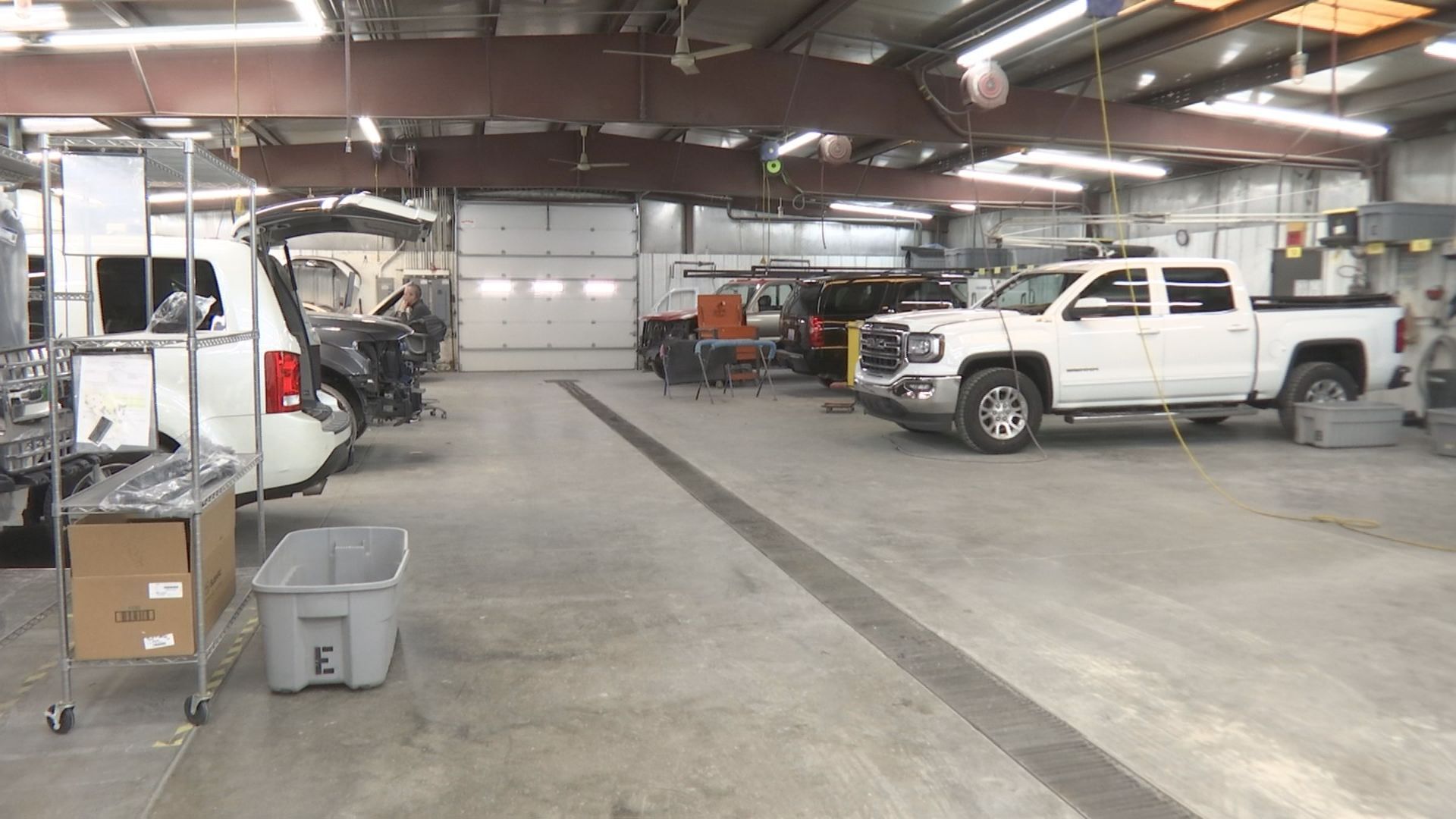 "Improper benefit payments that result from the employer's failure to respond timely or adequately could result in charges or penalties to the employer's account," the notices warn.
Randy's Body Shop received a third notice on Wednesday, stating that someone by the name of Fode Savane is eligible for pandemic unemployment assistance in the amount of $569 a week, and a max amount of $6,259. The notice lists Randy's Body Shop as the address of Savane, but Wiersma said he does not know anyone by that name. Like the others, this notice also state it came from the Office of Unemployment Insurance.
Wiersma said he tried reporting the fraudulent claims by calling the state's unemployment insurance assistance line at 502-564-2900, but the recorded menu kept repeating itself when he punched in various options, and he was never able to reach an actual person.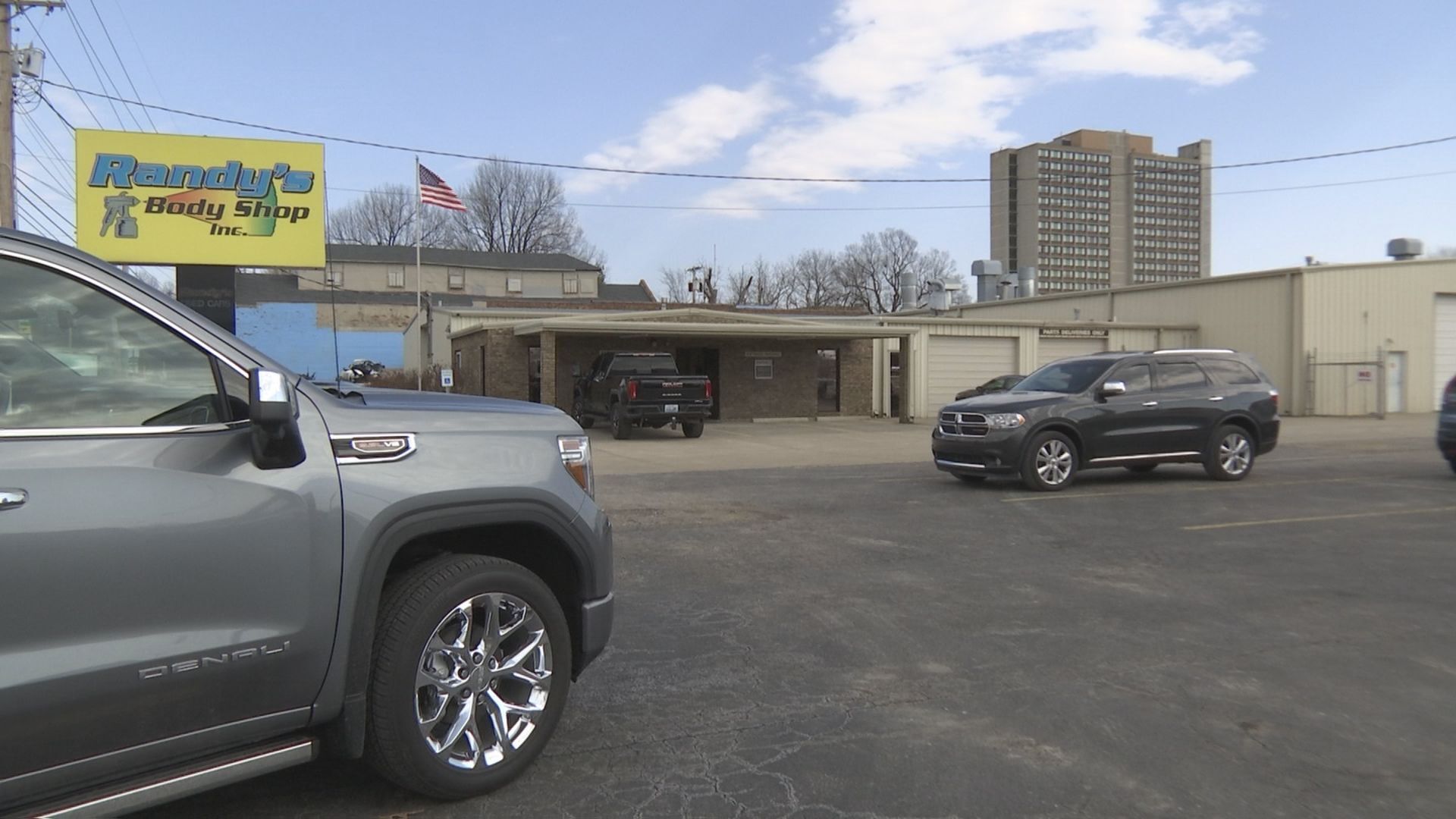 "I always feel like if somebody's going to complain, they ought to do what they can to try to fix the problem, and that's what I'm trying to do," said Wiersma. "Probably going on deaf ears, but I'm just doing all that I know to do."
In addition, Wiersma said he contacted lawmakers and Kentucky State Police.
The website of the Kentucky Office of Unemployment Insurance states that it is aware of "an increase in the number of impostor UI (unemployment insurance) claim attempts." The agency said people can report fraudulent claims by calling 502-564-2387.
Local 6 called that number twice Wednesday afternoon, but received a recorded message both times, stating the call volume was too great before disconnecting.
Although Wiersma has yet to get any answers from the state, he hopes to at least bring attention to the issue.
"This is one that I have never heard of before," said Wiersma. "And so I thought, 'Man, this would be a good time to make people aware and check your mail, and get ahold of your governor'," said Wiersma.
Local 6 also reached out to a representative with the Kentucky Labor Cabinet to ask what people should do in situations like this. As of Wednesday night, Local 6 was waiting to hear back.