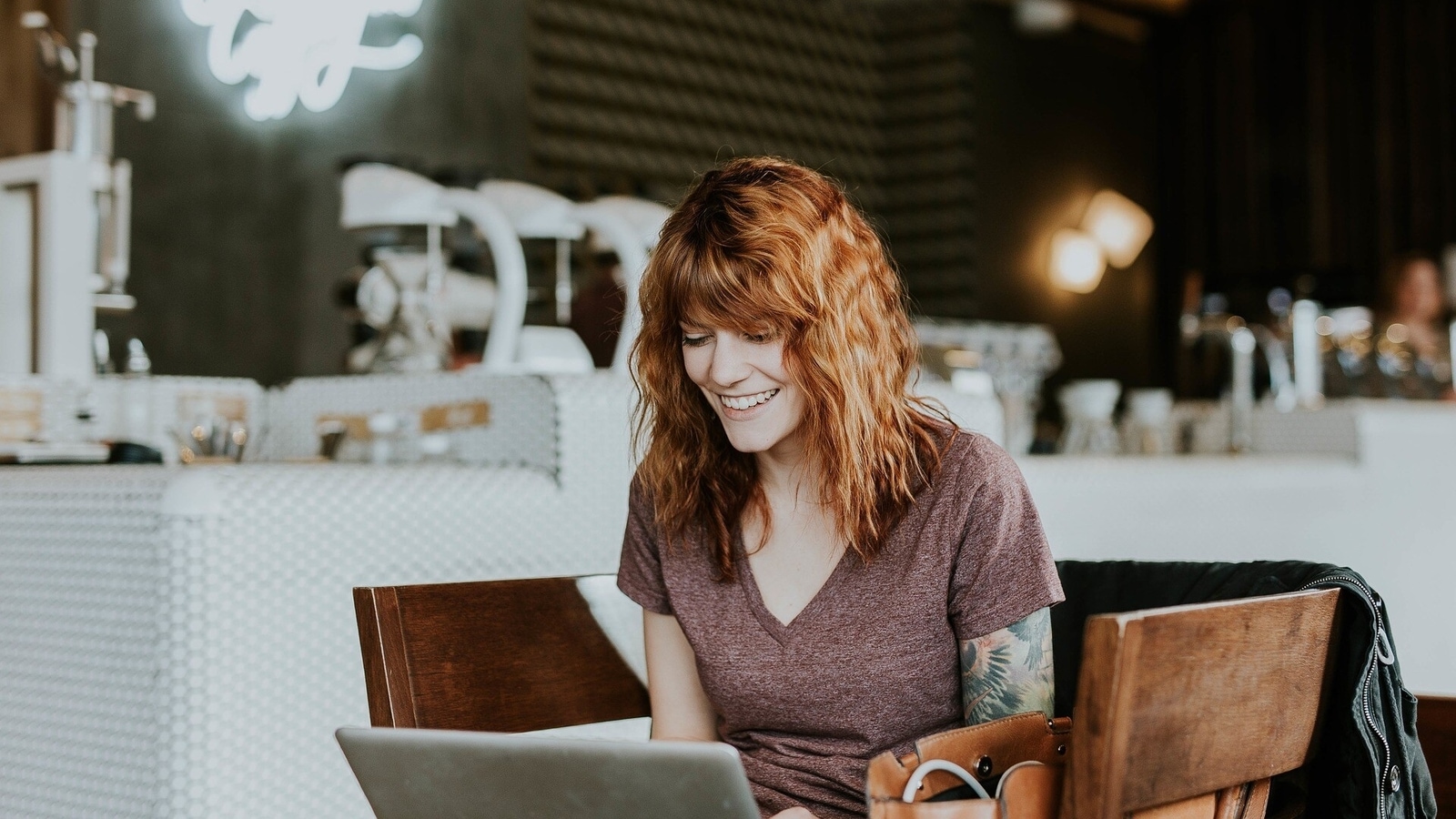 Today's National Technology Day, a day that celebrates technological advancements and achievements that have significantly added to India's growth. Technological advancements have always been important and vital, but now, technology has become an integral way to address the myriad of challenges posed by the ongoing global pandemic. The second wave of coronavirus has shut the nation down for business yet again, and this has led plenty of small businesses worried and unsure of how to keep their ventures afloat and survive another economic slowdown.
Last year we saw how digital technology helped empower people to connect and explore new and innovative ways to work, to connect with customers, and to create and harvest business opportunities from their homes. As more small businesses in India are increasingly creating and expanding their digital footprint, this National Technology Day, GoDaddy has some suggestions about what you need to do to set up start setting up a successful online business. It's never too late to start – so read on…
1. Get a domain name
Your domain name is the heart of your business's unique address on the web. It should tell people who you are and what you have to offer at a glance, direct them to your website, and help protect and promote your brand. A domain name is the part of the website address that comes after www in the URL address bar at the top of the page. For a business, a domain name can also anchor a professional email address with the same name as the domain name.
Choose a domain name that represents your business and is easy to remember. Keep it short and easy to type. Try to use words that people might enter when searching for your type of business. Make sure it isn't trademarked, copyrighted, or in use by another company. Using an industry or geo-specific domain name extension might be a strong fit for your business. For instance, Indian businesses can use .in or .co.in to appeal to local customers and indicate their proud Indian nationality.
2. Plan your website
After choosing and registering your domain name, the next step is to plan your business website. Start by deciding what you want your site to do for your business. Do you want your website to showcase your business and show your products/ services, or do you want to sell your products and services online to allow visitors to be able to directly buy from your website? 
To build an e–commerce website, you'll need to be sure you are ready to manage inventory, payment processing, shipping methods, customer service, among other elements for a successful online store. You can pick an easy DIY website builder tool that includes e-commerce. Or you can consider hiring a professional website designer, if you have an idea for your website, but don't want to build it yourself. Either way, make sure your small business website is mobile-friendly.
3. Create valuable content
Share your story and give a personal touch to your website by adding interesting and descriptive content. You can talk about your mission, your passion, and what makes you stand apart from the competition. Many website designer experts recommend that five core pages — Home, About Us, Products/Services, Testimonials, Newsroom and Contact Us — can make for a professional small business website.
4. Have a social media presence
Having a successful online business goes beyond building a website. It is equally important for a business to connect with customers on social media platforms. Social media gives you the opportunity to share valuable information about your business and engage with existing and potential customers in real–time. Including a link back to your website in interesting social posts, can help generate traffic to your website and help to grow your business.
5. Drive website traffic
While social media can be one of the ways to drive traffic to your website, there are various other strategies to help increase visitors to your business website. Consider creating search-worthy and compelling content that people cannot find anywhere else, in the form of infographics, interesting videos, and insightful blog posts. Sending branded emails and messages to your customers with call-to-action leading back to your website can also help in driving people to your website. Online ads, "sponsored" posts and other paid options can also be considered to help drive traffic.
6. Evaluate and improve
The work doesn't stop by just setting up a website, promoting the business on social media, and managing website traffic. Keeping your website up to date and fresh is key to staying current and delivering what your customers want and need. By regularly updating your website with relevant content can also help to improve your search engine visibility. 
Keep it fresh with consistent blog posts, up-to-date photos and videos, new products and services, and design improvements that reflect evolving trends. As a new website owner, you should also analyse and evaluate what is working and what can be improved.