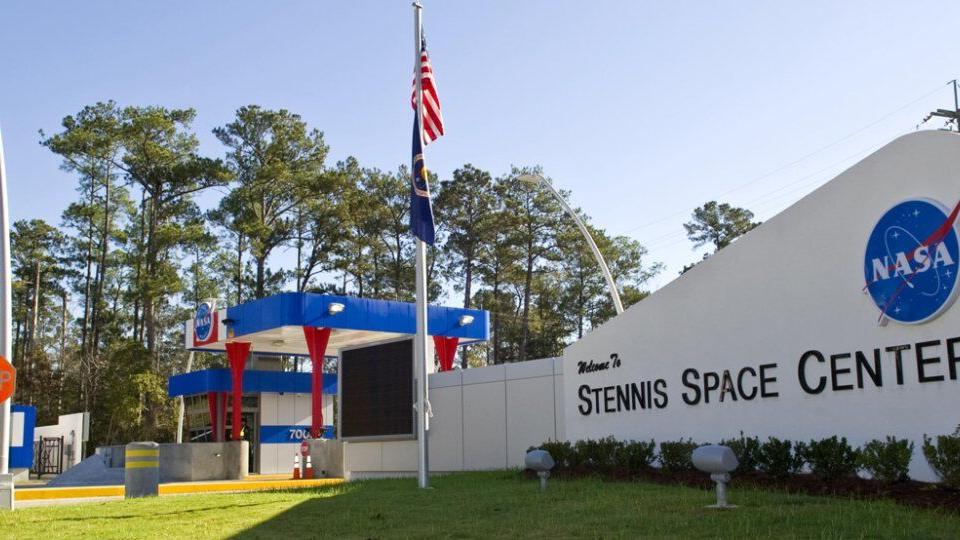 NASA has selected 365 U.S. small business proposals for initial funding from the agency's Small Business Innovation Research and Small Business Technology Transfer program, a total investment of more than $45 million. Stennis Space Center in Hancock County will manage eight of the projects.
Tom Stanley, Stennis Space Center's Technology Transition Lead, called the NASA programs "a win-win type of process" because they benefit small businesses and the space agency.
Said Stanley, "For Stennis, these programs are a primary source of research and development to help us explore solutions to problems related to propulsion testing and other missions. We face some very challenging technical issues, and these programs allow us to evaluate a wide range of innovative ideas and to identify the ones that can help us reduce risks, create new capabilities and improve performance."
 Stanley added, "For the small businesses, the programs provide much-needed early funding that enables them to pursue new technologies. In addition to possibly benefiting NASA, the companies have a chance to retain ownership of the intellectual property and commercialize it for use. The Phase I SBIR/STTR contract also qualifies a small business for non-competitive procurements from federal government organizations, which lowers the barriers they might otherwise face."
Another plus is having NASA as a customer, which Stanley said, "helps raise the profile of a small business as they seek to find additional customers."
NASA officials said they recognized that small businesses have faced unprecedented challenges due to the pandemic so they accelerated the process by two months to expedite funding and give the businesses a needed economic boost.
The goal of the small business program is to advance cutting-edge technologies. NASA provides up to $125,000 for companies, with additional funding possible, based on the technical merit and commercial potential of the proposals. The projects align with NASA's missions in human exploration, space technology, science and aeronautics, officials said.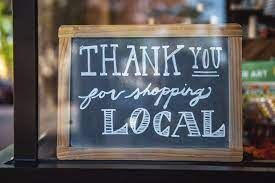 The projects include one by a Hispanic American-owned small business in New York that will use the funding to develop a wind sensor to enable a flight path control system for high-altitude scientific balloon operations. Besides helping NASA, the technology could improve the accuracy of  weather predictions.
The six selected SBIR projects selected for Phase I awards and to be managed by Stennis Space Center are:
"High Speed Emission Tomography for Ground Test Facilities," developed by En'Urga Inc in West Lafayette, Indiana. The project seeks to evaluate the feasibility of using mid-infrared hyperspectral imaging as a diagnostic tool for ground test facilities that have high-temperature turbulent flows, such as exhaust plumes from rockets and advanced propulsion systems.
"Distributed High-Temperature Fiber-Optic Temperature Sensing System for Nuclear Thermal Propulsion," developed by Intelligent Fiber Optics Systems Corp. in San Jose, California. The project seeks to develop a rugged, miniaturized, multi-function high-temperature sapphire optical fibers-based Distributed Temperature Sensing system for use in extreme operating environments.
"Wireless Field-ready Transducer Acquisition Device," developed by Parabilis Space Technologies Inc. in San Marcos, California. The project seeks to develop a device to provide remote, wireless reading of existing transducers with Bluetooth enabled devices.
"Hybrid Additive Manufacturing of Integrated Sensing (HAMIS) System," developed by RC Integrated Systems, LLC, in Torrance, California. The project seeks to develop a unique system to provide high-resolution simultaneous measurement of pressure, temperature, and strain in high temperature and/or radiation environments.
"Thin Film Tungsten for High Temperature Hydrogen Embrittlement Mitigation," by Summit Information Solutions Inc. in Richmond, Virginia. The project seeks to use a deposition technique used primarily in the microelectronics industry to address the problem of hydrogen embrittlement, a particular problem with propulsion test piping systems.
"Processing of Refractory Metals for Extreme Temperature Testing," developed by Transition45 Technologies Inc. of San Juan Capistrano, California. The project seeks to develop a unique manufacturing process to form refractory metals and alloys at much lower temperatures that currently possible, resulting in a safer, less expensive process.
The two STTR projects selected for Phase I awards to be managed by Stennis Space Center are:
"Intelligent Photonic Micro-Sensor Network for Rocket Propulsion Ground Testing," developed by Intelligent Fiber Optics Systems Corp. in San Jose, California, and Stanford University in Stanford, California. The project seeks to develop a scalable, wirelessly networked, photonic instrumentation solution for measuring strain and temperature, as well as derived acoustics, pressure, and heat flux.
"Wireless Networked, High Temperature, Wide Bandwidth Pressure Sensors for Propulsion System Monitoring," developed by Nanosonic Inc. in Pembroke, Virginia, and Virginia Tech in Blacksburg, Virginia. The project seeks to develop wireless networked, high temperature, wide bandwidth pressure sensors for use in propulsion systems during ground test and launch operations.
For information about the Stennis Test Technology Branch, visit: