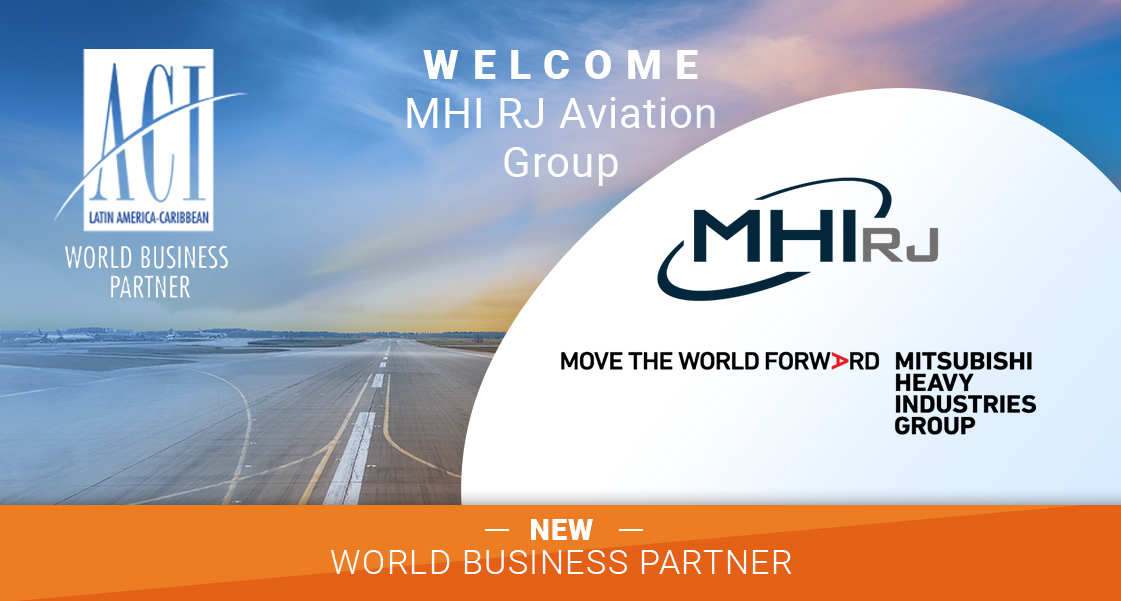 Airports Council International Latin America and the Caribbean welcomes MHIRJ Aviation Group (MHIRJ) as its newest World Business Partner (WBP).
MHIRJ was created following the acquisition of the CRJ Series program by Mitsubishi Heavy Industries (MHI), last year. MHIRJ provides comprehensive critical operational, engineering and customer support solutions to the aircraft industry. Their extensive network of Service Centers, Support Offices and Parts Depots are positioned in important aviation hubs around the world. MHI's acquisition of the CRJ Series program last year strengthened the company's position as a global leader in aviation.
Rafael Echevarne, director general of ACI-LAC, commented, "We are pleased to welcome MHIRJ as a new WBP Regular member of ACI-LAC. As a company that provides support and access to the largest regional aircraft maintenance network in the world, they are an integral part of our aviation ecosystem and the recovery. I am confident that this membership will be of mutual benefit and will allow us to strengthen the development of the aviation industry in the region."
Luis Felipe Oliveira, director general of ACI World, highlighted, "Airports are multifaceted businesses that require a wide diversity of partners to develop their business opportunities efficiently. MHIRJ, with their recent expansion, is a company that can contribute greatly to improved access to consultancy services and new technologies that help airports to ensure a safe, secure and sustainable operation. This is essential in the current recovery.
We are very pleased that MHIRJ has joined our community of World Business Partners, and we believe they will benefit from this outstanding global platform, building a network of new contacts and exploring new business opportunities."
"MHIRJ is delighted to join ACI-LAC as a member. Being part of the regional organization expands our relationship with ACI globally and allows us to focus on the incredibly dynamic Latin American market," stated Alex Glock, vice-president sales, Americas of the MHIRJ Aviation Group.
"We see the collaboration with ACI-LAC as a key piece to building a stronger network of support in the region. This is crucial now more than ever as the industry looks to recover from the impact of the pandemic and the growing need for the solutions and support we provide."
ACI-LAC now has 270+ members who continue to support the development and recovery of the airport industry.