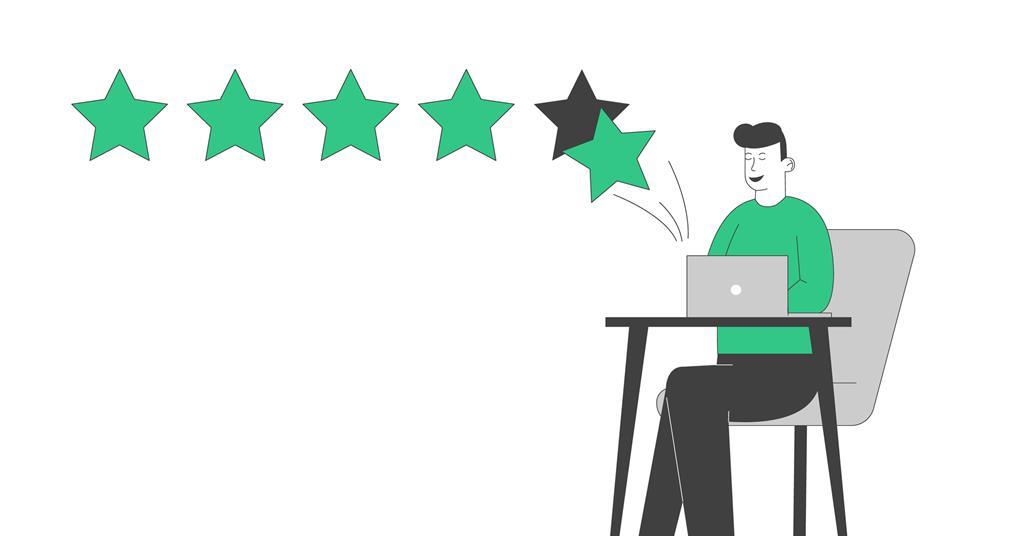 Etrading has become more important than ever before thanks to the Covid-19 pandemic and the associated switch to a more remote way of working. With this in mind, brokers nationwide have depended on their etrading partners heavily over the last 12 months. 
According to this year's Five Star Rating Report: eTrading, published today (13 May 2021) by Insurance Times, Aviva Fast Trade has been declared the best extranet platform after being awarded five stars by brokers in 2021.
For a third year in a row, Aviva Fast Trade has been awarded this ranking by brokers nationwide.
It was the only insurer extranet platform to be awarded five stars out of a field that included Ageas Extranet, Allianz QuoteSME, AXA Connect, Covea Insurance Onlines, ERS Online, Hiscox Trader, Home and Legacy Online, Markel Online, NIG the Hub, QBE Fastflow, RSA Online and Zurich Online.
The survey, which received 850 broker responses, asked brokers to rate the service from:
Insurer extranets.

Insurer service on software platforms such as Acturis, Applied Systems, Open GI and SSP.

The broker management system they use on a daily basis.
Within the report survey, brokers rated the broker management system they use daily. Here, Acturis came out in first place, with Applied Systems in second spot.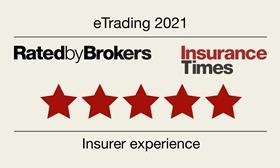 The etrading survey also investigated the broker journey when trading with an insurer via a software house platform.
No insurers were awarded five stars in this category for 2021, however Zurich achieved the highest broker score from the five insurers that achieved an overall four star rating. A signficant improvement since the one star award Zurich received in 2019. 
It is evident that some brokers witness clear differences in etrading platforms, while others see consistency across the trading routes insurers offer brokers.
This year's survey findings demonstrate which platforms have met broker expectations to provide the quality of support that has been very much needed over the last 12 months.
Subscribers will be able to look at the in-depth results on the Insurance Times website.
Insurance Times's head of research Savan Shah said: "Aviva's third consecutive five star rating among insurer extranets was based on brokers across the UK rating the platform's etrading experience in key service areas important to all broker groups.
"I would like to thank all the brokers who took part. We know that insurers and software houses take the survey seriously and strive to improve using the information that you give."
Brokers rated insurers in these five core areas:
Breadth of cover and product range.

Quality and number of questions asked.

Quality of support.

Quotability.

Usability and trading ease.
Here are three examples of the feedback received from brokers regarding the three leading performers in the 2021 etrading survey.
Aviva
"Aviva are excellent for commercial risks and their support is the best on the market"
 Zurich

"Apart from Zurich, you have to complete all the questions before the decision is made on whether they can quote, which takes a lot of time and is frustrating"
Acturis
"Acturis is brilliant. So picking faults is hard. I would say that the layout is becoming more cluttered and therefore less intuitive and sometimes it feels like it's becoming a bit complicated. And there's too many question sets too. And insurers should be able to see additional information when submitting etrade cases (sometimes I submit a submission doc when referring an etrade case so the insurer can see the full risk – and some insurers refuse to use this additional information too, which feels like future problems in waiting should a claim be made, especially a large loss claim)."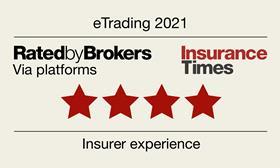 Insurance Times has conducted its annual etrading survey for the past seven years, investigating brokers' opinions, attitudes and satisfaction levels around the etrading services they receive from their insurance partners and software house providers.
For the third successive year, we have also given a star rating out of five, linked to score performance.
This is to provide a more practical tool to help assess and benchmark yearly performance of insurer extranet platforms, broker management systems and the broker experience of trading with an insurer via a software house platform.
This year, we have included five-year trend analysis of all the insurer extranet platforms that have been involved in the survey over the last five years – this is available both online and within the report.
For more information on how to obtain the Five Star Rating Report: eTrading 2021 or 2021 eTrading Data Insight Book, access the Insurance Times online eTrading hub or the 2021 eTrading Data Insight Book please contact: