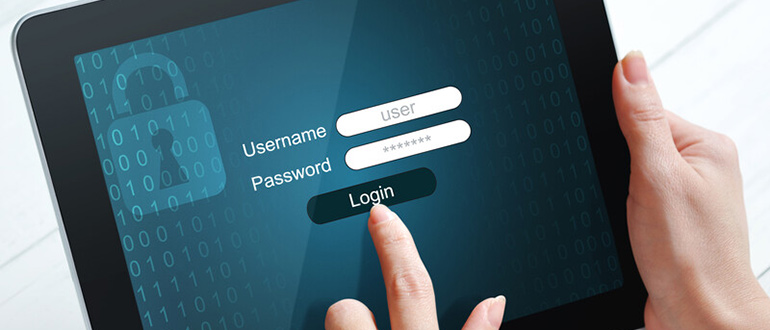 "Do you want to log in with your Facebook account?"
This ever-present question looms around every corner and on almost every platform, offering a convenient way to log into various services with one simple set of credentials. What could go wrong?
But where, exactly, does the data go when users log in to an e-commerce site with a Facebook or Google account? With each click of that streamlined connection, users undermine the authority and privacy of our digital identities.
Digital Sovereignty
Where the data ends up may not matter to many consumers. After all, if given the option to log on to a new online sales platform or app, many internet users opt to sign in with existing Apple, Facebook or Google identities for simplicity's sake. This saves them from navigating lengthy sign-up procedures, and avoids creating yet another username and password that they'll have forgotten by the time they make their next purchase.
But with this single sign-on (SSO) option, personal user data and digital identities are quickly extracted from the intended platform and are instead whisked off to the servers of large U.S. technology corporations who amass infinite quantities of user data, behavioral data and other information about exactly what each person does online – and then, they profit from it.
These U.S. giants emphasize the benefits for the many online stores and services that allow users to log in with their Google, Facebook or Amazon accounts. The user enjoys the convenience, while the platform operators gain greater ability to acquire new customers. And yet, they're not doing this out of the goodness of their hearts; internet giants such as Facebook, Amazon and Google also earn money from the data collected from other platforms' users. And they leverage the immense quantities of data to make even more money, selling the insights gained or selling users their own services based on what they now know about them.
Securing Digital Identities
Our identities are highly valuable. It's how we travel, how we buy a car, how we are able to go about our daily lives and complete tasks from picking up our kids to basic banking. We carry identification everywhere we go, and we protect our identities and our forms of identification fiercely. And yet, we do not instinctively protect the logins, passwords and personal data we use online: our digital identities.
In early December 2020, German Chancellor Angela Merkel spoke about digital identities at a conference with an elite group of corporate representatives from major global businesses. She spoke about the critical importance of securing user identity data. Australian and Canadian governments have implemented thorough Digital Identity programs, designed to both issue digital IDs to citizens and regulate security requirements for corporations. Though consumers largely prefer to ignore the issue for the sake of convenience, this vital topic has finally reached the halls of the highest levels of government. The security and protection of digital identities must be prioritized, led by corporations and government standards.
The New Frontier of Digital Identity
The world was shaken by the COVID-19 pandemic; the ways in which we live, work and communicate have dramatically changed. This shift to all things digital has altered our personal and professional lives. Businesses have made the switch to widespread remote connections and mobile device access, opening new, vulnerable entry points into IT systems. This has made the security of digital identities more relevant than ever for both individual users and for the companies that request and store user credentials.
In addition, the threat to data and IT systems has never been greater. 2020 saw an exponential increase in the number of data breaches, reaching an astonishing number – 36 billion records exposed – and achieving the unfortunate superlative of "worst year on record" before the year even finished.
But from these gloomy statistics emerges a clear opportunity for businesses to set themselves apart by developing and offering robust identity and data security solutions to protect digital identities, which are becoming more valuable than oil or gold; financial records are valued at $210 each, energy industry data at $165/record and a single health care record is worth over $400.
The new frontier of identity protection is digital: securing access to data, securing IT systems that house user data and securing identity management processes.
Identity and access management (IAM) has long been a top priority of organizations around the world, as recognized annually by Gartner and other key analyst reports on privileged access management, identity management, and other similar technologies. Solutions that centralize, manage, and trace user access to corporate applications enable organizations to secure both digital identities and the data they access in one go. In a brave new world of digital identities, identity and access security is the only way forward.