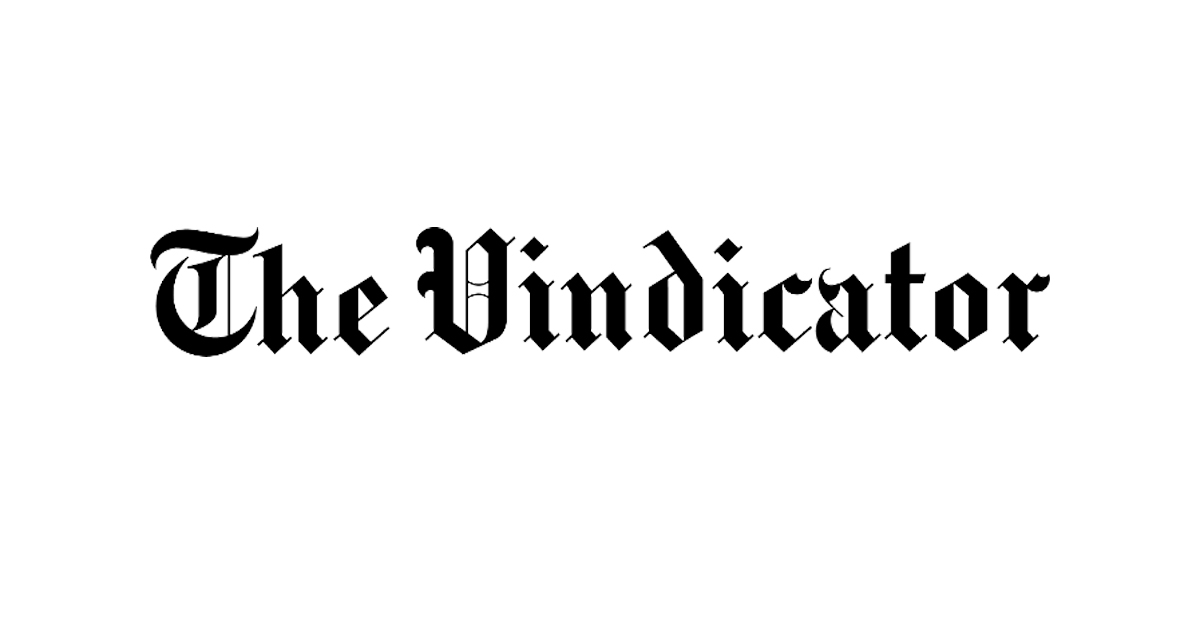 CLEANING SERVICE EXPANDS: Brilliant Cleaning Service, 4845 Market St., Youngstown, has opened a new, larger location with expanded warehouse and office space.
Brilliant Cleaning Service is a commercial and residential cleaning service that opened in 2016 with three employees. Now, it employs 26 people — 12 residential service cleaners and 14 commercial service cleaners.
Commercial cleaning services include general janitorial and day-porter duties, post-construction cleaning, electrostatic disinfectant spray services, commercial floor strip and wax as well as general floor maintenance. Services are offered in health care and educational facilities, churches, apartment buildings and general office spaces.
INSURANCE COMPANY REBRANDS: James & Sons Insurance is rebranding to First Insurance Group, A Premier Financial Company.
The change, including logo, happened March 1. It aligns with the recent name change of its corporate holding company to Premier Financial Corporation and banking affiliate to Premier Bank.
All client coverage and policies remain in place, and no action is needed by clients.
First Insurance Group is a full-service insurance agency with 10 offices in Ohio.
ELLWOOD PART OF WORKFORCE ADVANCE: Ellwood Aluminum in Hubbard is the first Trumbull County manufacturer to engage WorkAdvance for its hiring needs, as it looks to fill up to 15 aluminum casting operator positions at $16 per hour.
Ellwood Aluminum serves customers worldwide in the aerospace, defense, transportation, construction and other industries with large-diameter aluminum ingots and billets.
WorkAdvance, administered by Mahoning Valley Manufacturers Coalition and funded primarily through the federal grant, manages and covers the costs of recruiting, training and retaining candidates to take the burden off the employers.
It prepares these individuals through a paid, five-week training program tailored to Ellwood Aluminum's specific job requirements and provides a network of support and job coaching after being hired.
Interested candidates should visit www.workadvan ceohpenn.org and register for an information session.
TEEN WORKSHOP AVAILABLE: Credit Union of Ohio will host a free virtual workshop on 6 p.m. Wednesday to help teens learn the basics of building good money habits.
The 60-minute workshop will cover topics to help teens become financially successful, including how to manage a checking account, create a budget and protect their identity. Families are encouraged to attend.
The workshop is open to the general public but advanced registration is required at cuofohio.org.
Credit Union of Ohio serves state employees in all of Ohio's 88 counties and the entire community of Franklin, Fairfield, Cuyahoga and Trumbull and Mahoning counties.
New Businesses
HEALTH CARE SERVICE OPENS: Angels at Work Home Health, 1601 Motor Inn Drive, Girard, recently opened.
The company offers a team of care planners, schedulers, and multiple aides and provides services in homemaking, personal care and companionship. Each aide has passed thorough background checks and reference checks. They are also provided with ongoing, formal and informal training throughout the year, every year.
People on the Move
REALTOR JOINS BURGAN: Burgan Real Estate, a locally owned and operated residential brokerage in the Mahoning Valley, has added Dennis Gonatas, Realtor, as an agent.
Gonatas has been a Realtor and certified relocation specialist for the past seven years. Over that time, he has consistently been at the top of the list of the most successful real estate agents in the Mahoning Valley, earning President's Club honors every year since 2015.
A native of Boardman, Dennis graduated from the Ohio Peace Officer Training Academy and Hondros School for Realtors.
AIM EXPANDS: Girard-based Aim Transportation Solutions has brought on two new brokerage agents in its freight brokerage service, Brandon Mellott and Joseph Siguenza.
Mellott has a bachelor's degree in business administration from Youngstown State University. His previous work experience in logistics also provided insight into customer relations, carrier relations and negotiation strategies.
Siguenza, a graduate of Pennsylvania State University with bachelor's degree in psychology, comes with logistics experience in LTL, international shipments (air and ocean), expedite, full truckload and intermodal.
REAL ESTATE FIRM ADDS TO TEAM: Coldwell Banker EvenBay Real Estate has brought on Bobbi Johnson, Realtor, to its team of real estate professionals.
Johnson received her real estate license in 2020 after attending real estate courses through Hondros College. In addition to real estate, she holds a position in quality control with a local embroidery company.
She will be providing real estate services in Trumbull, Mahoning and Columbiana counties.
BANK ADDS MORTGAGE SALES MANAGER: Consumers National Bank has added Rob Kelly as a mortgage loan officer and sales manager of the bank's southeast region.
He will focus on coordinating the bank's efforts to provide mortgages to clients from the greater Youngstown area through the bank's seven Columbiana and Jefferson county locations.
Kelly has 18 years of banking experience in branch management, wealth management and mortgage positions at local banks where he also worked to improve the customer experience. In his most recent position, he was a top performing mortgage lender in his region.
He lives in East Liverpool.
PREMIER PROMOTES: Premier Bank has announced Heather Dornon was recently promoted to branch manager of the Lisbon office, 210 W. Lincoln Way
Dornon joined Premier Bank in 2012 as a universal banker at the Eastwood office, where she was responsible for opening new accounts and originating consumer loans.
In her new role, Dornon will manage the daily operations of the branch and lead her team through training and coaching on customer and colleague experience, drive growth and represent the bank in the Lisbon community while developing key business and community relationships.
Submit items for Business Briefs, New Businesses and People on the Move to [email protected], fax to 330-841-1717 or online at www.tribtoday.com. The deadline is 4 p.m. Thursday.
Today's breaking news and more in your inbox