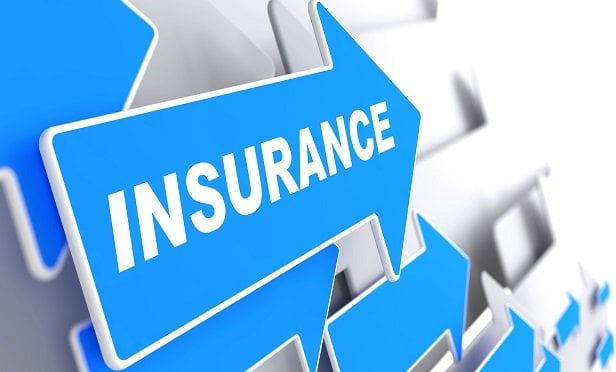 Alera Group acquired Duryea Agency, an insurance agency providing personal and business insurance for clients across New Jersey and beyond. Duryea Agency offers products, coverage and service across several industries, including auto repair shops, small businesses, restaurants, golf courses and contractors.
PTZ Insurance Agency Ltd. and Home Again, a Merck Animal Health subsidiary, are partnering to provide pet health insurance to pet parents under the Pets Plus Us brand. A natural fit, the partnership leverages both organizations' strengths and furthers their shared vision of responsible pet ownership and animal welfare.
IMA Financial Group partnered with California-based Bolton & Company to expand its brokerage services to California. IMA and Bolton also share a genuine commitment to the communities in which they live and work. The IMA Foundation and the Bolton Foundation together have donated nearly $1.5 million in the past two years in support of 250 nonprofit organizations.
H.W. Kaufman Group announced its expansion within Continental Europe through the opening of a new office location in Amsterdam, the Netherlands, and the addition of a specialty health care insurance team in London.
Chubb and Marsh announced a collaboration with the World Health Organization and Gavi, the Vaccine Alliance, that has secured insurance coverage for a program that will offer eligible individuals in 92 lower-income countries and economies a fast, fair and transparent process to receive compensation for rare but serious adverse events associated with vaccines distributed through COVAX up to June 30, 2022.
Beat Capital Partners Ltd. and industry veteran Paul Shore launched a new underwriting vehicle Tegron Specialty, which will focus on D&O insurance for publicly traded companies with a specialty in excess of loss placements. In a statement, Shore, who will serve as CEO, said: "I am really pleased to announce the establishment of Tegron, the launch of which comes at a time when the D&O market is in much need of fresh capacity. I look forward to re-engaging with brokers and clients alike, and in partnership with Beat Capital, creating a market-leading proposition."
Optio Group acquired nuclear risk specialist Northcourt for an undisclosed sum. Northcourt is licensed to underwrite nuclear property and liability risks globally, with clients in regions including Europe, Russia, China, South Africa and Canada. Capacity is provided by a panel of Lloyd's and company market insurers, all "A" rated or above. Northcourt's executive management team and staff, led by CEO Alan Rickett, will all remain at the business.
CFC announced that Lloyd's has provided "in principle" approval for the creation of CFC Syndicate 1988. The new syndicate will be managed by Asta Managing Agency Ltd. CFC and Asta are working to secure final approvals to commence underwriting business incepting July 1, 2021. The syndicate will write a cross-section of CFC's established portfolio of specialist, emerging and digital economy risks with a planned gross premium of more than £100 million for its first year of trading.
Covr Financial Technologies completed its latest funding round with an investment from Sony Innovation Fund by IGV. This funding comes in conjunction with the launch of Covr's suite of new AI-driven term life insurance products, which bring market-leading capability to the financial institutions and insurance companies that use Covr solutions to support the growing trend of self-directed, shop-from-home, insurance buying experiences that are now possible because of emerging technology and robo-advice tools.
During the RIMS LIVE 2021 virtual Conference Finale, RIMS CEO Mary Roth and RIMS President Ellen Dunkin announced the University of Hartford student team as the winner of the 2021 Spencer-RIMS Risk Management Challenge. Competing against 18 other universities from around the world, the students from the University of Hartford successfully delivered their risk management strategies to leaders in the profession during the virtual event. The competing teams were challenged to develop solutions to address a civic risk management case study developed by RIMS Diversity, Equity and Inclusion Advisory Council.
IVANS launched a podcast on Friday, May 7, 2021, called The Insurance Technology Podcast. The podcast will cover insurance technology insights and best practices from industry stewards and tomorrow's innovators. The first guest will be Dennis Chookaszian, adjunct professor at the University of Chicago Booth School of Business. Dennis previously served as chairman and CEO of CNA Insurance.
The Liberty Company Insurance Brokers partnered with Gainesville, Florida-based Darr Schackow Insurance (DSI) in a collaboration that will significantly expand Liberty's presence in the southeast. DSI Managing Partners John Darr and Ray Schackow bring over 28 years of experience to the leadership team with deep knowledge and relationships across the region.
Global Risk Solutions, Inc. opened the doors of its newly constructed GRS Learning & Training Institute. The knowledge center programs were launched in late 2020, during the global pandemic, while the facility was being built. Now that the facility is officially open, GRS will offer in-person training.
AmWINS Group, Inc. acquired Equisure, Inc., a leader in products unique to exposures associated with equines and canines. Expected to close later this month, this transaction will further position AmWINS as the industry's largest and most diversified specialty distribution firm. Equisure clients can expect a continued high level of service, with access to a broader range of markets, products and tools.
Origami Risk, a leading safety and insurance Software as a Service (SaaS) technology firm, announced the launch of four new online safety and risk management tools for environment, health, and safety (EHS) professionals. The tools include:
Job safety analysis (JSA). This online tool provides a framework for performing detailed safety and hazard analyses for specific tasks, activities or jobs.
Chemical management. This tool facilitates the creation of an online, readily accessible compliance library of safety data sheets (SDS) to help enterprises satisfy Hazard Communications (HAZCOM) and Global Harmonized System (GHS) standards.
Lockout/tagout (LOTO). An online tool to manage and communicate all lockout/tagout safety procedures throughout the enterprise, including power source settings and verification steps to ensure dangerous machinery is properly shut down and unable to be restarted until completion of necessary maintenance or repair work.
Safety meetings. An online tool for EHS professionals to organize, schedule and report team meetings and attendance, record and communicate minutes and takeaways focusing on specific safety issues, reinforce safety culture, and facilitate health and safety discussions at individual work locations or across the enterprise. 
Related: Around the P&C insurance industry: April 28, 2021