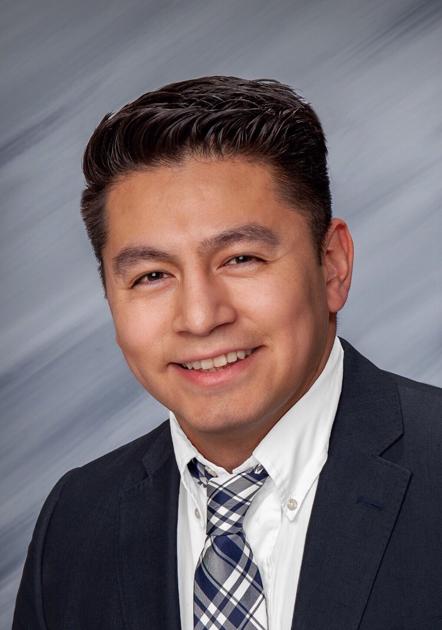 Armando Bendito-Zepeda attended Wenatchee Valley College before transferring to Eastern Washington University, completing his undergraduate degree in accounting in 2016, the first in his family to earn a four-year degree.
He returned to Wenatchee to start his career, working at the state Department of Revenue's Wenatchee office. During his two years there, he completed 100 audits of regional businesses. Looking to build on that experience, he moved in January 2019 to a position as associate accountant at CliftonLarsonAllen, a firm large enough to specialize in a variety of business services.
"I have been learning how to create the best opportunities for our clients from a great team here in Wenatchee," he said.
Q: What accomplishments are you most proud of?
A: For the past seven years I waited tables at Pybus Bistro whenever possible. EWU's business program was Monday through Thursday. So while I was living in Cheney, I commuted as soon as class was over every other Thursday back to Pybus and worked 20-30 hours on those weekends.
All that commuting led me to be able to finish my five year degree without any student debt. During my time working at the DOR, I continued working at Pybus Bistro, consistently putting me at 60-70 hour work weeks. I would save as much as I could knowing I wanted to purchase a home as soon as possible.
So as soon as I graduated school I began house hunting in a very competitive Wenatchee market the summer of 2017. Given my parents' living situation at the time, my intention was to purchase a home for my parents. I had grown up moving from place to place around the valley and I wanted one place that our family could finally call home. After looking at a dozen homes, and making an offer on half of them, I was finally able to purchase a beautiful home for my parents.
I knew I couldn't live with my parents forever so I set a goal to buy a second home for me. I knew that for this to happen, I needed to continue to work two jobs. In fall of 2018, I began house hunting for what would be my home. In January 2019 I finally purchased another great home not too far from my parents.
Q: Who or what inspires you to be successful?
A: My parents have always driven me to work hard and inspired me to be successful.
I cannot change the situation I was born into, but I do have control of my own future. There is not a day that I take for granted always having parents that support my career and dreams.
After graduating college, I had the intention of staying in the Spokane area. I came back to Wenatchee thinking it would be temporary. This decision ended up connecting me with countless opportunities to grow as a young professional. My goal is to one day be able to help families in a situation much like the one I grew up in, without a stable place to call home.
— Nevonne McDaniels, World staff